Are you looking to start your own renewable energy business? With the increasing demand for clean energy, there has never been a better time to enter the industry. However, starting a business can be a daunting task, especially in a rapidly evolving field such as renewable energy. That's why we have compiled expert advice and tips to help you get started and succeed in your venture.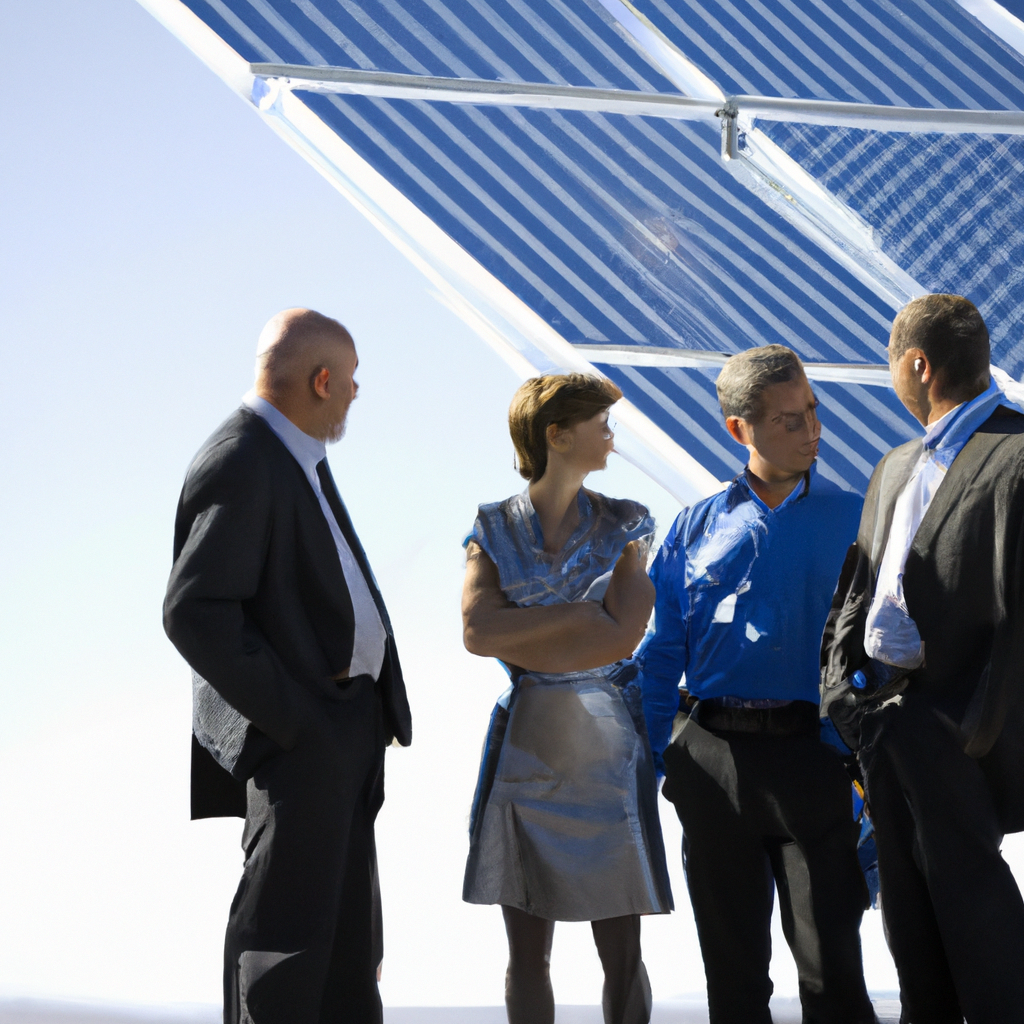 Understanding the Renewable Energy Industry
Before starting your own renewable energy business, it's crucial to have a solid understanding of the industry. Renewable energy refers to energy sources that are replenished naturally, such as solar, wind, and hydroelectric power. Compared to traditional energy sources such as coal and oil, renewable energy is much cleaner and sustainable. The industry is growing rapidly, with an increasing number of countries and businesses investing in renewable energy.
Conducting Market Research
Once you have a good understanding of the industry, the next step is to conduct market research. This will help you identify potential customers, competitors, and market trends. You can start by researching the demand for renewable energy in your local area and identifying potential customers, such as residential and commercial properties.
It's also essential to research your competitors and their offerings. This will help you identify gaps in the market, and differentiate your business from competitors. Additionally, keep an eye on market trends and changes in regulations to ensure your business stays competitive and compliant.
Developing a Business Plan
A business plan is a crucial step in starting any business. It outlines your goals, strategies, and financial projections. Your business plan should include a detailed description of your products or services, target market, marketing strategies, and financial projections.
It's also essential to consider the legal and regulatory requirements for starting a renewable energy business, such as obtaining permits and licenses. Additionally, consider the startup costs and funding sources, such as loans and grants.
Choosing the Right Technology and Suppliers
Choosing the right technology and suppliers is critical to the success of your renewable energy business. There are several technologies available, such as solar panels, wind turbines, and hydroelectric power. It's essential to choose the technology that best fits your business goals and customer needs.
When selecting suppliers, consider factors such as cost, reliability, and reputation. Research potential suppliers and ask for references and testimonials from their previous customers. Additionally, consider the warranty and maintenance options offered by suppliers.
Marketing Your Renewable Energy Business
Marketing is essential to the success of any business, and renewable energy is no exception. There are several marketing strategies you can use to promote your business, such as social media, email marketing, and advertising.
It's also important to establish partnerships with other businesses in the industry, such as contractors and installers. These partnerships can help you expand your reach and increase your credibility in the industry.
Conclusion
Starting your own renewable energy business can be a rewarding and profitable venture. However, it requires careful planning, research, and execution. By understanding the industry, conducting market research, developing a business plan, choosing the right technology and suppliers, and marketing your business, you can increase your chances of success in the renewable energy industry.
Remember, the renewable energy industry is constantly evolving, and it's crucial to stay up-to-date with the latest trends and regulations. By staying informed and adapting to changes in the industry, you can ensure your business remains competitive and successful.